Indulge Shave Ice & Ice Cream mobile truck was created in 2021. This being a 4th addition to the Indulge Ice Cream family created by Danna & Steve Greer.The truck boasts a lot of fun, flair & flavour bringing excitement to kids, families & all events and even has its very own Hula Mula Hawaiian girl character that will bring many a great photo op. Indulge Shave Ice & Ice Cream truck provides a Hawaiian shave ice experience along with a choice of 12 hand scooped gourmet ice cream.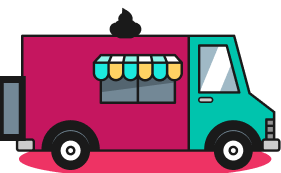 Parties, weddings, corporate events and more. Book our truck to add fun and flair to your next event. Make your event an event to remember!
We don't have to tell you, it is obvious just by looking that our truck isn't just any other ice cream truck. Our truck stands out from the masses and makes for a great photo op!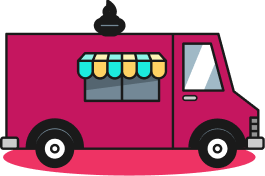 Shaved ice cream, delicious & refreshing flavours and a truck that sCREAMS fun just as much as the ICE CREAM itself.